Nokia 1610

Popular budget Nokia from 1996
Date launched: 1996
Network: GSM 900Mhz /PCN 1800Mhz on One2One (Nokia 1620)
Form: Candy bar
Size: 57(w)x1690(h)x28(d) mm
Weight: 255g
Cost new: £10 to £20
Can you use it today: Yes (1610 O2 and Vodafone only)
eBay value: £8 to £20
Many people will remember the Nokia 1610 as their first mobile phone. It was Nokia's second budget digital phone, after the 2010, and the first to be more than a stripped down version of a business phone. The 1610 was a neat stylish phone engineered for the consumer market.
The 1610 was one of the phones that helped change the mobile from Yuppie toy to consumer product. However, when it was launched in 1996, mobiles were still owned by only 10% of the UK population. This was a similar figure to the number of people that had a landline phone in the 1960s.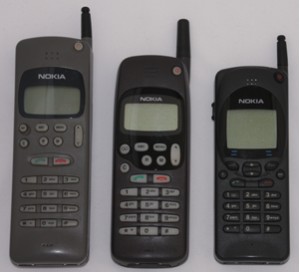 The 1610 had a similar look and feel to Nokia's business phone, the 2110, but had fewer features. There was no SMS on the original version, so users could not send texts. At the time it was not considered a hugely important feature for a consumer phone; my, how times have changed! However, its big selling point was an amazing 200 hours standby time. Previously people had to recharge phones every day, now they could go a whole week without having to worry about the battery going flat.
The Nokia 1610 fitted neatly into Nokia's existing range of digital phones, in between the very basic Nokia 2010 and the top line business phone, the 2110.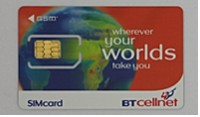 Unusually for Nokia, the 1610 took a full size SIM card. The 1610 was available on Cellnet and Vodafone, on One2One as the Nokia 1620 and on Orange as the Nokia 1630.
You could get one of these for as little as £4.99 from Cellphones Direct on Vodafone PersonalWorld. However, they charged a connection fee of £35 and £17 monthly rental charge (1).
Nokia took the battery life feature a stage further when they introduced the Nokia 1611 which had a solar power option.
1600 series phones
Nokia produced several variants of the 1610:
Nokia 1610 - original version (1996)
Nokia 1611 - improved version with optional solar powered battery (1997)
Nokia 1620 - One2One version (1996)
Nokia 1630 - Orange version
Tips for collectors
Values
These phones are quite common. So you should be able to get one for around £10 on eBay. Look for examples with chargers, because they did not have most common type of Nokia charger and are quite hard to source now.
Chargers
These phones share a charger with the 8110 and 3110. They have a smaller pin than the most common type of Nokia charger.
The following original spec Nokia UK chargers fit the Nokia 1610:
ACH-6X - standard charger
ACH-8X - fast and light charger
However, be careful with this information as Nokia seems to re-use these numbers for later phone chargers which will not fit.
Using the Nokia 1610 today
Unlike more recent phones the 1610 were single band GSM phones, so the 1610 will only work on 900Mhz i.e. O2 or Vodafone. The 1620 and 1630 variants, in theory, should work on T-Mobile and Orange 2G networks respectively, but I have not tested it.
Resources
For more information on the Nokia 1610 and service manuals you can download see www.oldmobil.hu - Nokia 1610
References
(1) The Guardian, 27 August 1996, display advert.
Add your comments
Comments (2)
Yes, you are right, the phone on the left of the three is a Nokia 2010. They are quite rare, but not as rare as the 1011. The 2010 was a basic digital phone that Nokia marketed as an alternative to the analogue 101 in countries that had more developed digital networks. All these phones well made and nice to use. The 1610 was especially valued for its long battery life.