Top 10 popular mobile phones
Mobile phone ownership has increased dramatically since the 1980s. By 2000 over half of the population in the UK had a mobile phone. But what were our favourite models?
1990 - NEC P3
NEC took an early lead in the UK mobile market. Their phones were well spec'd, light, small and cheap for the era. The NEC P3 was one of the top sellers of the early 90s.

1992 - Motorola Personal Phone
Motorola's first phone for UK consumers, the Motorola Personal Phone, was meant to be simple to use. It resembled the handset of a landline phone and had no display.

1992 - Nokia 101
The analogue Nokia 101 was Britain's top selling phone in 1994. Originally a high end phone, it became Nokia's entry level as GSM, left analogue behind.
Read more: Nokia 101
1996 - Nokia 1610
The 1610 was Nokia's first real budget digital phone. It was known for its good battery life and in spite of the large size was well liked and is fondly remembered
Read more: Nokia 1610
1997 - Motorola d160
The Motorola d160 was the opposite of the StarTAC, big heavy and cheap. It was Orange's first PAYG phone.
1999 - Nokia 3210
The Nokia 3210 was small enough for the pocket and became the UK's first playground phone. Cheap PAYG deals in the early 2000s made it a best seller.
Read more: Nokia 3210

1999 - Motorola Montreal
The supermarkets slashed prices of PAYG phones such as the Motorola Montreal/C520, the Phillips C12 and the Segem 815 and made mobile phones affordable to almost anyone.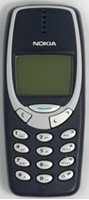 2000 - Nokia 3310
The Nokia 3310 sold over 126 million units worldwide. Originally launched as a teen phone with chat facility, it became everyone's favourite.
Read more: Nokia 3310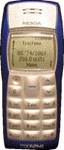 2003 - Nokia 1100
The Nokia 1100, was launched as a basic phone for emerging markets back in 2003. It became the best selling mobile phone of all time.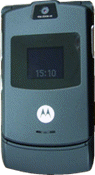 2004 - Motorola Razr V3
A premium phone that became a best seller. The Razr V3 followed Motorola's tradition of high end boundary pushing phones. It became so popular that it was the best selling phone before the iPhone came along.
Add your comments