Top 10 most significant mobile phones
What were the most important cell phones in the history of the UK's mobile culture? We have trawled through the archives and weighed up the pros and cons of numerous contenders. Obviously there is a fair amount of subjectivity here, but we have done our best.
These are the ten phones that have contributed most to mobile life in the UK:

1985 - Motorola 8000X
In a restaurant or on a train this was the phone that loudly and brashly announced the beginning of Britain's mobile life. The first hand portable by Motorola cost £3000 and calls cost 25p per minute.
Read more: Motorola 8000X
1987 - NEC 9A
Not as glamorous as the Motorola phones, the NEC 9A launched in Autumn 1987, was the fastest selling phone in the UK by Spring 1988. It was smaller and lighter the Motorola bricks. Many people remember the NEC 9A as their first phone.
Read more: NEC 9A
1989 - Motorola 9800X
The Motorola MicroTAC 9800X was the first phone that did not look like a house brick. This small light, folding phone defined the look of Motorola phones in 90s.
Read more: Motorola 9800X

1994 - Nokia 2110
The Nokia 2110 is the unsung hero of mobile phone history. It was the smallest, lightest GSM phone around and packed with useful features. The Nokia 2110 became the definitive business phone of the mid 90s.
Read more: Nokia 2110

1996 - Motorola StarTAC
The Motorola StarTAC looked like something out of Star Trek. The StarTAC was the smallest and lightest phone in the world and the first clamshell style phone.
Read more: Motorola StarTAC

1998 - Nokia 5110
The Nokia 5110 turned communication into fashion. With customisable fascias and text messaging, this phone transformed mobiles from dull business tools to fashion accessories.
Read more: Nokia 5110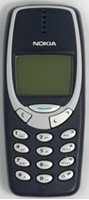 2000 - Nokia 3310
Over 126 million Nokia 3310s were sold throughout the world. It did everything the 5110 did, only it was truly pocket sized and a beautiful piece of understated design. They are almost indestructible too.
Read more: Nokia 3310

2002 - Nokia 6310i
Many people lamented the passing of the Nokia 6310i. It was the ideal business phone, Tri-band and easy to use. It had an enthusiastic following long after Nokia ended production.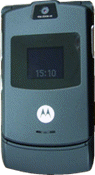 2004 - Motorola Razr V3
Nearly as slim as a credit card the Razr V3 reclaimed Motorola's place a maker of high status mobile phones. A few years later it topped the best seller list as well.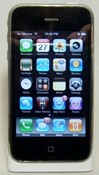 2007 - Apple iPhone
Steve Jobs redefined the mobile phone when he launched the iPhone in 2007.
Its iconic design with a touch screen virtual keypad showed Apple's brilliance in combining technology and good design.
Add your comments
Comments (4)
First, let me say how wonderful this whole cell phone site is. I've been reading it (and related articles) all this morning, and I'm enjoying it immensely. Hard to believe, but, it's a nostalgic trip - already. As for these phone, yes, I'm one of the 126 million who had the Nokia 3310. It's quite shocking how much has changed within Nokia itself since that time (due mostly, if not all to Stephen 'pig slop' Elop). He took a company which WAS one the TOP cellphone makers, and DESTROYED it. I kno I'm not alone when I say I ALWAYS felt Elop was - while not 'plant,' per se, being a former M'soft employee ALWAYS - A-L-W-A-Y-S was interested in ONE thing; himself, & getting back into M'soft. What did he do? Destroyed Nokia, which then sold off it's (once the pinnacle) cell phone business to.... Msoft. And along with the ('fire-sale' price) which M'soft got Nokia, they get HIM as well. M'soft's ALWAYS been of the mindset of not inventing anything new, but to just PURCHASE (other) companies, and hope for the best. That's not usually worked out for them in the past, and with the VERY low market share M'soft currently has (I believe it's about 3%), it won't work out again. But, it WILL (and already has) for 'pig-slop.' NOT for Nokia.