Top 10 fashion mobile phones
Owning a mobile phone is just as much about the look of the product, as what it can actually do. When manufacturers started to target consumers as well as business users, design became a significant selling point way beyond the 'form follows function' approach that Nokia brought to mobile phones, it was about 'designer' as much as 'design'.
The golden age of the fashion phone was from around 1999 to 2005, when Nokia in particular launched new phones at fashion shows, but other makers also targeted the tricky, but profitable, young consumer market.
These are the ten fashion phones: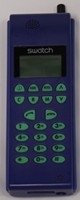 1994 - Swatch Cell phone
Swatch changed the world of watches in the 80s from expensive time pieces to fun fashion accessories. Could they do the same with mobile phones?
1996 - Nokia 8110
Following function to its natural conclusion meant a phone that could fit to any face. Nokia's 8110 was the very best in Finnish design. Its hip credentials were confirmed when it was used in the science fiction film, The Matrix.

1997 - Ericsson GA628
What the Swatch phone lacked was a new look every day. With its interchangeable panels, the Ericsson GA628 was the first phone to give people an easy way to change the look of their mobile.

1998 - Nokia 5110
Nokia went one stage further with the 5110. Its Xpress-on covers opened up a world of customisation and instant designer looks. For the first time the mobile was a true fashion accessory.
Read more: Nokia 5110

1999 - Motorola v3688
Launched at London fashion week, the v3688 targeted young professional people with busy social lives.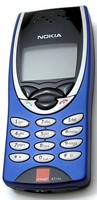 1999 - Nokia 8210
Nokia's smallest and lightest phone. When Nokia launched it at the Paris Fashion Show in 1999 it became the most desirable consumer phone on the planet.

1999 - Ericsson T class
Small, light and fashionable, the Ericsson's new T-Class offered voice dialling and a fashionable flip design.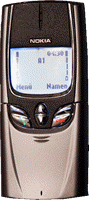 1999 - Nokia 8850
The Nokia 8850 was the ultimate designer phone. Clothed in a chic aluminium case it continued Nokia's tradition of super cool sliding phones.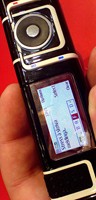 2004 - Nokia 7280
Nokia pushed the boundaries of design with a phone that had no keypad. Calls were made using speech recognition and the display doubled as a mirror. This female oriented phone was known as the 'lipstick phone'.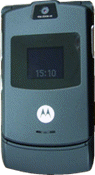 2004 - Motorola Razr V3
The Motorola Razr stunned the world with its credit card style thinness. It also boasted an array of different coloured and interchangeable fascias. The Razr later acquired the dubious status as the top 'chav' phone of all time.
Add your comments
Comments
No comments yet. Be the first!